Bhutan Tour Package for 6 Nights / 7 Days
Discover the Magnificent Beauty


of Bhutan with a 5-Day Trek

Embark on a journey through the mystical Himalayas of Bhutan on an unforgettable trekking adventure. The 7-day itinerary covers some of the most sought-after locations in Bhutan, including the famous Druk Path Trek.

Book Your Tour Now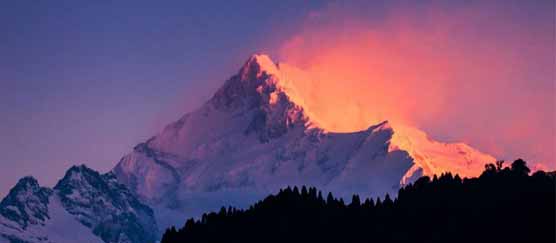 RESERVATION REQUEST

Call Our Experts 24X7
+91 96091 50101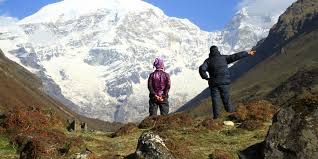 Day 1: Arrival at Paro / Phuentsholing
Your trek starts with a drive to Paro and an overnight stay at a hotel.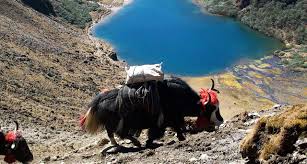 Day 2: Druk Path Trek Begins
The Druk Path Trek begins from Ta Dzong to Jele Dzong. The trek covers a distance of 10 km, takes 3-4 hours, and has an altitude of 3450 m. The trek starts early to escape the heat and uphill challenges. The trail passes through temperate forests, vast farmhouses, coniferous belts, and the Jelela Pass, where you can spot wild animals and birds. The campsite is located near large meadows where yak herders camp regularly.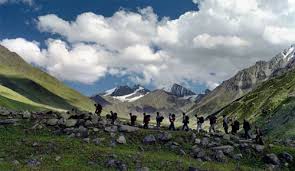 Day 3: Jele Dzong to Jangchuk Lakhang
The trek from Jele Dzong to Jangchuk Lhakha covers a distance of 10 km, takes 4-5 hours, and has an altitude of 3780 m. The trail starts towards Jeli Dzong and offers lovely views of the Paro valley. The trek passes through dense temperate forests and lush alpine meadows.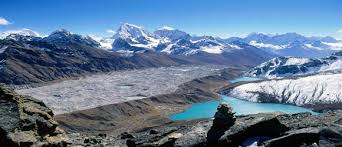 Day 4: Jangchuk Lakhang to Jimi Langtsho
The trek from Jangchuk Lakhang to Jimi Langtso Lake covers a distance of 11 km, takes 5-6 hours, and has an altitude of 3880 m. This is the highest campsite on your trip. The trek starts with an uphill climb through coniferous forests, hillsides dotted with rhododendron flowers, and exotic species of flora and fauna. You will cross a ridge before reaching the lake and move downhill to reach the campsite.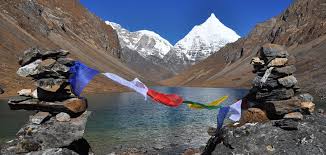 Day 5: Jimi Langtsho to Phajoding
The trek from Jimi Langtsho to Phajoding covers a distance of 20 km, takes 5-6 hours, and has an altitude of 3870 m. You will encounter countless passes on the trail, some as high as 4000 meters above sea level. The trail passes by Lake Janetso and Lake Semkotatsol, famous for year-round trout fishing. The trek ends at Phajoding Pass, offering spectacular views of the Thimphu capital valley.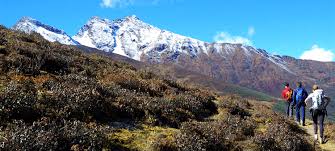 Day 6: Phajoding to Paro
On the last day of the trek, we depart early in the morning for Paro. The walk downhill passes through mixed temperate forests and takes approximately 3 hours to complete.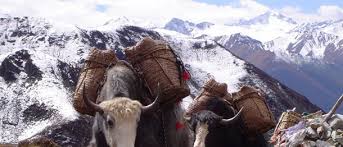 Day 7: Departure
Depart from Thimphu after visiting the old temples and other monuments in the area, or overnight in a hotel in Paro or Thimphu.
Explore the magic of Bhutan on a trekking adventure through the Himalayas. The pristine natural beauty, the stunning vistas, and the warmth of the people are sure to leave an indelible impression on your mind. Book your trekking adventure today!