Dooars Tour Package for 4 Nights / 5 Days
Experience the Thrill of Wildlife Adventure


in the Wilds of Dooars: A 5-Day Itinerary

If you're looking for an adventure that's off the beaten path, then the Dooars region in West Bengal, India, is the place to be. With its diverse range of flora and fauna, Dooars is a paradise for nature lovers and wildlife enthusiasts alike. Here's what you can expect on a wildlife adventure at Dooars.

Book Your Tour Now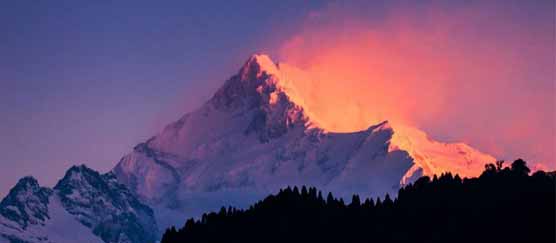 RESERVATION REQUEST

Call Our Experts 24X7
+91 96091 50101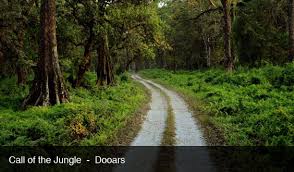 Day 1: Arrival at Lataguri
Upon arrival at the New Mal junction railway station/airport, you'll be driven to your hotel/resort at Lataguri. After checking in, you'll have some time to relax and freshen up. Later in the afternoon, we'll take you to explore the forest. Depending on availability, we'll take you to any one of the following watchtowers - Jatraprasad, Chukchuki, or Jungle Safari - which includes a visit to the Mahakal water reservoir.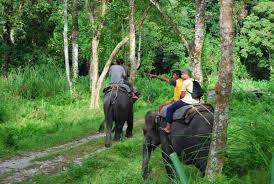 Day 2: Excursion to Jhalong, Bindu, Samsing, and Sunthalekhola
After breakfast, we'll take you for an excursion to Murti, Jhalong, Bindu, Samsing, and Sunthalekhola. Murti is a small village by the side of the Murti River and an ideal picnic spot where you can enjoy the scenic beauty. Jhalong is situated on the bank of the river Jaldhaka on the Indo-Bhutan border and is a major attraction for bird lovers. Bindu is the last village of West Bengal before one enters Bhutan, and famous for its cardamom plantations. Samsing is a tea estate in the Dooars and a great spot to watch birds. Suntalekhola is a small village and tourist spot in the Darjeeling district, known for its orange stream and rare birds.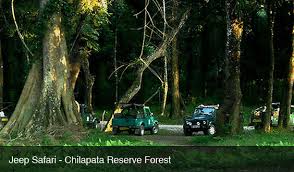 Day 3: Elephant Safari and Excursion to South Khayerbari and Jaldapara
After breakfast, we'll drive straight for an excursion to South Khayerbari animal rescue center and Jaldapara Wildlife Sanctuary. The South Khayerbari Animal Rescue Centre is home to eight tigers and 18 leopards. A leopard safari (optional) can also be availed in South Khayerbari Eco Park. Jaldapara is a paradise for wildlife enthusiasts and holds the highest rhino population in India after Kaziranga National Park in Assam. Riding elephants is the only way to move inside this forest, and the visiting time is from 9 a.m. to 4 p.m.

In conclusion, a wildlife adventure at Dooars is an experience worth cherishing. From the thrill of elephant safaris to the serenity of birdwatching, there's something for everyone. So, pack your bags and get ready for an unforgettable adventure in the lap of nature.

After a thrilling elephant safari, return to the hotel for breakfast. Later, head to Jaldapara Wildlife Sanctuary for another wildlife adventure. This sanctuary is known for its population of Indian one-horned rhinoceroses and holds the second-highest number of rhinos in India after Kaziranga National Park. Other animals that can be spotted here include tigers, elephants, deer, bison, and more.

Take a jungle safari to explore the sanctuary, and if you're lucky, you may even spot the rare Bengal Florican, a critically endangered bird species. Birdwatchers can also spot other bird species such as eagles, hornbills, and jungle fowl. In addition, the sanctuary is home to various reptiles such as pythons, cobras, and monitor lizards.

Overnight at a Jaldapara hotel or resort.

Day 4 Excursion to Buxa Tiger Reserve and Jayanti
After breakfast, embark on a day trip to Buxa Tiger Reserve and Jayanti. Buxa Tiger Reserve is a protected forest area in the Buxa Hills of the southern hilly area of Bhutan. It is home to various wildlife species such as tigers, leopards, elephants, sambar deer, barking deer, and more. The forest also has several rare bird species such as the Rufous-necked Hornbill, Wreathed Hornbill, and Oriental Pied Hornbill.

After exploring Buxa Tiger Reserve, head to Jayanti, a small village located on the banks of the Jayanti River. The village is surrounded by beautiful hills and forests, and it is an ideal spot for nature lovers. You can take a walk around the village or enjoy a picnic by the river.

Overnight at a Jaldapara hotel or resort.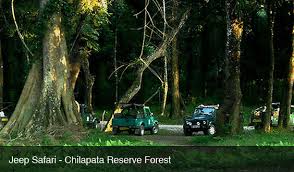 Day 5 Transfer to NJP/IXB Airport
After breakfast, check out from the hotel and head to NJP/IXB Airport for your onward journey. En route, you can visit the Kanchenjunga view point, which offers a breathtaking view of the Kanchenjunga mountain range.
With this 5-day itinerary, you can explore the natural beauty and wildlife of Dooars. From the Garumara National Park to the Jaldapara Wildlife Sanctuary, you can witness various wildlife species in their natural habitat. You can also explore Buxa Tiger Reserve and Jayanti, which are known for their beautiful landscapes and rare bird species. So, pack your bags and get ready for an exciting wildlife adventure in Dooars.